Resident Evil 6 & 7 Retrospective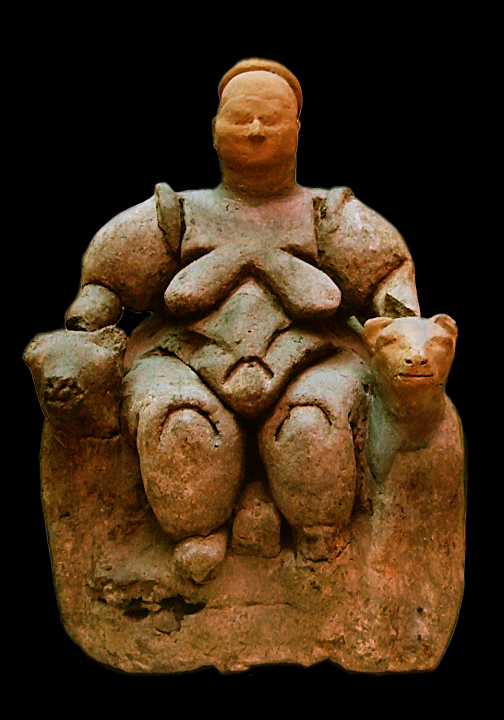 Tom Towers essay about Nina Freeman's 2015
adventure game
AARON MULLAN
Get to work, mate!
PHIL FOGG
Can you believe the gall of this guy?
TOM TOWERS
Cibele, an essay(?) First published Janury, 2018, at gameunder.net.
Tom Towers talks about why Cibele is significant.
Joost Van Dongen Interview, e-mail. First published August, 2011, at robotgeek.co.uk
Tom Towers sits down with Ronimo Games' lead programmer to discuss Proun, Swords & Soldiers, Awesomenauts and avant-garde Russian geometry. And "QTEs". [laughs]
Killzone 2: A Decade of Warzone, aesthetics. First published, 2nd of April , 2019.
"Killzone 2 is unlikely to be remembered as a landmark in the history of console online shooters like Halo 2 or Overwatch, but it certainly deserves a place in videogame history for its originality, mechanical quality, and ingenious map design."
Lyricism of Braid, The, thematics. First published, 16th of May, 2018.
"The purest puzzle games are abstract. Tetris tasks the player with repeatedly creating an uninterrupted horizontal line from an endless supply of falling geometrical shapes. Some less pure puzzle games combine abstract puzzle design with figurative level design. Portal asks the player to reach an unreachable goal in each level, by solving an abstract riddle: How can one reach an unreachable goal by creating two doorways out of nothing—one to enter and one to exit?"
Masculine "Chi", social commentary. First published, 13th of February, 2018.
"he spoke of the psychological similarity between the extreme right and left, his love for Nietzsche and Christianity, and had the decency as an unqualified literary theorist to take Pinocchio seriously; just as Nietzsche had had the decency to take Christianity seriously."
Metal Gear Sade, erotica. First published, unknown.
"You have come at last."
Not Even Pataphysics Can Save the Internet, social commentary. First published, 13th of March, 2018.
"If you've been living in a cave with a bear for the past century, then you may not know that Pataphysics is the imaginary solution to problems.* Like all art, its business is also the conception, gestation, and rearing of the future. The trouble is, any solution to a problem, unless discovered by chance (which many solutions are), must, by necessity, at some time be imagined."
Postcards From Silent Hill, photography. First published, 19th of July, 2018.
"I happened to be up in the early morning (watching Australia lose to Peru) after finishing Silent Hill so, as one does after completing what is widely considered to be one of the most terrifying games ever, I decided to go on a walk in the dead of night*—only to discover I had been transported to the foggy fairyland of Silent Hill itself!"
Recent Events On St. Kilda Beach, satire. First published, 26th of January, 2019.
"and with a police catamaran and helicopters patrolling the water, the exodus was all but impossible; even if the seas were to part in a miracle, the catamaran could straddle the valley of water."
Sadistik and Sylvia Plath, music and poetry. First published, 17th of August, 2019.
"And so it is that very few of my fellow humans make much sense to me. (As I assume, perhaps erroneously, I don't to others.)"
Several Ways to Make Australia Great Again, satire. First published, 28th of April, 2018.
"when I came across the self-pity slogan Make Australia Great Again scrawled on a local stretch of the Yarra, I was doomed to self-degradation."
Tierra Whack and The Residents, music. First published, 13th of September, 2019. [How unlucky!]
"The surest way to predict the future—at least outside of mathematics—is to know the past. So it should come as no surprise that pop music has been marching in the direction of commercureallism ever since pop art took the history lessons of the modernists and made jokes out of them; or worlds, as The Residents did."
Tim Keenan Interview, Transcript first published July 2014, at laserlemming.com. Audio in Episode 48 of The Game Under Podcast.
Tom Towers Reads in 2018, Volume One, literature. First published, 30th of January, 2019.
"I read a few books last year. Enough that I even liked some of them.
I've written several thousand words about a few of them, but I'll be posting that as a series on Game Under. Nevertheless, I'm very interested in hearing about what books other people here read last year.
Some books I liked, I didn't write anything about; so I will write a tiny bit about some of them here. The only one I'd read before was Birds, Beasts and Flowers, but my sister had told me a lot about Slaughterhouse-Five, so I may as well have read it before."
Tom Towers Reads in 2018, Volume Two, literature. First published 9th of May, 2019
Flowers of Evil (both the Charles Baudelaire book and the Shuzo Oshimi manga)
Louis Bourgeois: The Spider and the Tapestry edited by Hauser and Wirth and also Louis Bourgeois: An unfolding Portrait by Deborah Wye.
Meret Oppenheim: Retrospective by Elisabeth Bronfen, Heike Eipeldauer and Christiane Meyer-Thoss
Surrealism by Mary Ann Caws
Poet in Spain by Garcia Lorca, edited and translated by Sarah Arvo
Wessex and Other Verses by Thomas Hardy
Rumi, Day By Day by Rumi, edited and translated by Mafi Maryam
The Romantic Poets by—you guessed it—the romantic poets, published by Canterbury Classics (I couldn't find who edited it)
Paradise Lost by John Milton, edited by Dennis Danielson whose parallel prose translation I did not read
Japanese Death Poems: Written by Zen Monks and Haiku Poets on the Verge of Death by Yoel Hoffman
The Upanishads edited and translated by Juan Mascaro
Dr. Seuss Goes to War 1 and 2 by Andre Schiffrin and Richard H. Minear respectively
The Lorax and The Cat in the Hat 2 by Dr. Seuss
The World of Edena by Moebius
Nikopol trilogy and Century's End by Enki Bilal (the latter with Pierre Christin)
Land of Love and Ruins by Oddný Eir
To the Lighthouse by Virginia Woolf
Tom Towers Reads in 2018, Volume Three, literature. First published, 25th of July, 2019.
The Plot Against America by Philip Roth
It Can't Happen Here by Sinclair Lewis
Roadside Picnic by the Strugatsky brothers
Solaris by Stanislaw Lem
The Trial and Metamorphoses by Franz Kafka
Tom Towers Reads in 2018, Volume Four, literature. First published, 31st of August, 2019.
Nietszche and the Nazis by Stephen Hicks
Like a Thief in Broad Daylight by Slavoj Zizek
Survival of the Beautiful by David Rothenberg
Reaching the Animal Mind and Don't Shoot the Dog by Karen Pryor
The Art of Beatrix Potter by Emily Zach
The Tale of Peter Rabbit, The Tale of Two Bad Mice, The Tale of Tom Kitten, The Story of Miss Moppet, The Tailor of Gloucester, The Tale of Benjamin Bunny by Beatrix Potter
The Moomin comic books and Finn Family Moomintroll by Tove and Lars Jansson
Whinnie-the-Pooh by A.A. Milne
Lyrical Ballads by William Wordsworth (uh, sort of)
Lamia, Isabella, The Eve of St. Agnes and Other Poems as well as The Eve of St. Agnes by John Keats (I mean, maybe?)
Tom Towers Reads in January, a compilation of reviews. First published, February 2014.
A High Wind in Jamaica: Richard Hughes
The Little Bookroom: Eleanor Farjeon
Mary Poppins: P.L. Travers
The Princess and the Goblin: George MacDonald
Cut My Cote: Dorothy K. Burnham
Tom Towers Reads in February, a compilation of reviews. First published, March 2014.
The Journey: Ida Fink
Speak, Memory: Vladimir Nabokov
Dandelion Wine: Ray Bradbury
Tom Towers Reads in March, a compilation of reviews. First published, April 2016.

Pincus Corbett's Strange Adventure: Odo Hirsch
Lolita: Vladimir Nabokov
Do Android Dream of Electronic Sheep?: Philip K. Dick
If Beale Street Could Talk: James Baldwin
The Catcher in the Rye: J.D. Salinger
Tom Towers Reads in April, a compilation of reviews. First published, May 2016.

I Have No Mouth, and I Must Scream: Harlan Ellison
The Man Who Rowed Christopher Columbus to Shore: Harlan Ellison
Hergé and Tintin: Philippe Godin
The Red Sea Sharks, The Seven Crystal Balls, Prisoners of the Sun, King Ottokar's Sceptre: Hergé
The Silver Sword: Ian Serraillier, illustrated by C. Walter Hodges
The House on Mango Street: Sandra Cisneros
Mary Poppins Comes Back: P.L. Travers, illustrated by Mary Shepard
The Very Pulse of the Machine: Michael Swanwick
The Vane Sisters: Vladimir Nabokov
Tonoharu: Lars Martinson
Sign of the Green Arrow: Roy J. Snell
Intimacy: Jean-Paul Sartre, translated by Lloyd Alexander
The Fall: Albert Camus
Alva Boyle: Teller
Where We Must Be: Laura van den Berg
Tom Towers Reads in May, a compilation of reviews. First published, June 2016.
Go Tell It on the Mountain: James Baldwin
The Castle of Otranto: Horace Walpole
The Tick Tock Man: Harlan Ellison
God Laughs and Plays; Churchless Sermons in Response to the Preachments of the Fundamentalist Right: David James Duncan
The Final Solution: Michael Chabon
The Worshippers: Damon Knight
Another Country: James Baldwin
Damon Knight: Special Delivery
The Upanishads: Translated and edited by Jaun Mascaro
Eidolon: Harlan Ellison
A Study in Scarlet: Sir Arthur Conan Doyle
The White Negro: Normal Mailer
Notes on a Native Son: Eldridge Cleaver
Bartleby, the Scrivener: A Story of Wall Street: Herman Melville
A Predicament: Edgar Allan Poe
Selected tales: Edgar Allan Poe; Edited by John Curtis
The Man That Was Used Up: Edgar Allan Poe
The Demolished Man: Alfred Bester
Twenty First Century Free Speech: Inter;lectuals, social commentary. First published, 25th of April, 2019.
"If I am to try and think freely, I ought also to try and speak freely. Not only do I hope this will make me as little of a hypocrite as anyone trying to cast off their mind-forg'd manacles must inevitably be, but it may even encourage my fellow human beings who have the misfortune of encountering me to throw off their own."
Twenty First Century Free Speech: Uncharted Waters, social commentary. First published, 7th of July, 2019.